Chinese doctors suggest extended lockdown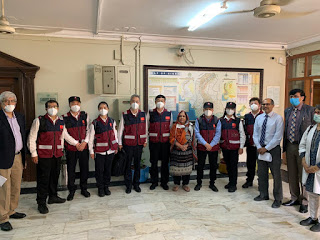 By Mukhtar Alam:
A delegation of Chinese doctors and paramedical professionals, during its meeting with the Sindh Health Minister, Dr Azra Fazal Pechuho, suggested that the government should extend the duration of the ongoing lockdown to contain the coronavirus (COVID-19).
The visiting Chinese delegation reminded that it was the lockdown of over eight weeks in some parts of their country which had helped in getting the desired results against coronavirus, saying Sindh also needed to increase its capacity for testing.
The delegation also agreed to train doctors and health professionals treating Covid-19 patients in Sindh, according to a health department communication.