Family medicine development 'vital to enhance healthcare cover'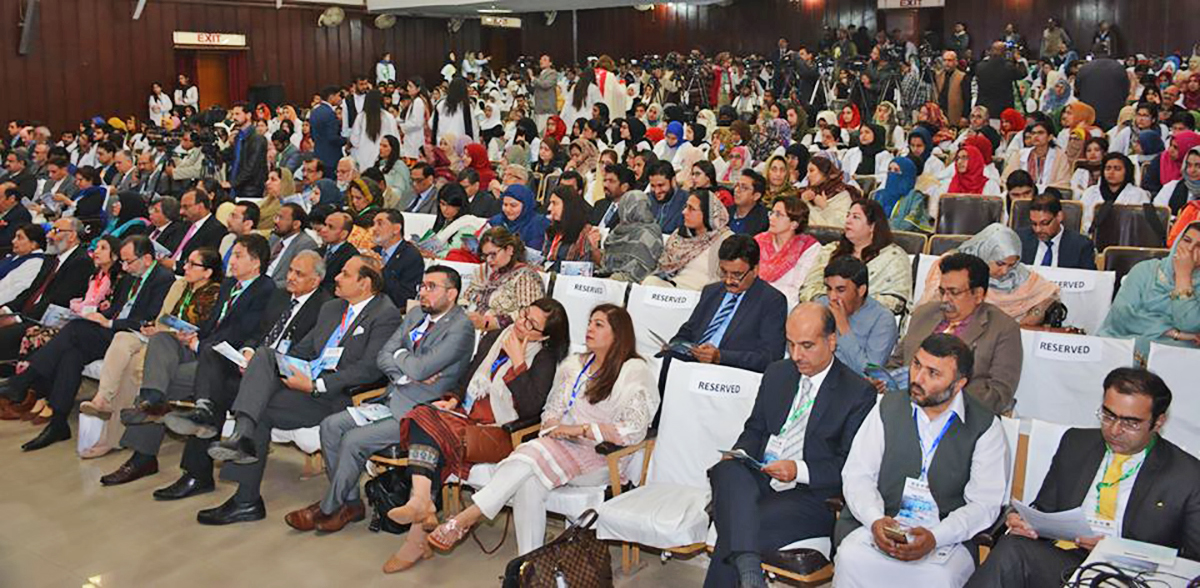 ISLAMABAD: Speakers at a two-day moot on primary healthcare services have stressed the need for bringing essential healthcare services at the doorsteps of common man by way of fostering training programmes and policies for comprehensive development of family medicine, besides investing in public health and health systems.
The conference titled "Building Primary Care Capacity: Pakistan's Critical Need," was organised by the Higher Education Commission (HEC) in collaboration with the Association of Physicians of Pakistani Descent of North America (APPNA) and Rawalpindi Medical University (RMU) at RMU's main campus, recently.
Speaking on the occasion, Special Assistant to the Prime Minister on Health Dr Zafar Mirza said Pakistan needs to enhance primary healthcare to improve the poor health statistics, adding that on average, there happen to be only three family physicians to cater to the needs of about 10,000 people. He said the numbers need to be enhanced and the "bulk of general practitioners" need additional training and incentives.
He reiterated that the government's Health Reforms Agenda is aimed at ensuring the vision of Universal Health Coverage in order to deliver the essential health services to the people. He also informed the audience that the government, through the Pakistan Health Diaspora Initiative, Yaraan-e-Watan, is committed to providing overseas Pakistani doctors a platform to contribute to the country's health sector.
HEC Chairman Tariq Banuri said that HEC was committed to ensuring the quality of medical education as well as enhancing its access. "There is a need for an integrated approach towards investing in the healthcare system, including family health as well tertiary care in addition to environmental health, community health, and nursing," he mentioned.
APPNA President Dr Naheed Usmani stressed the importance of healthcare for achieving health related goals, saying: "Pakistan needs to train primary healthcare through a family medicine residency module and standard examinations".
She pointed to Pakistan's low health indicators and said these are worse than other South Asian countries. "Life expectancy in men is 66 and in women 67 years, while the mortality rate under five is 69 by 1000 and the maternity mortality rate is 140 by 100,000." She said Pakistan spends only 2.7 per cent of its GDP on the health sector.
Shedding light on the PM Healthcare Task Vision on Family Medicine, Dr Faisal Sultan, the keynote speaker of the conference, said that the family medicine requires quality health care, wherein the curative and preventive health care are integrated. He underlined the importance of effective local governance to develop a proper family medicine framework, monitor its functionality, and administer its needs.
"Pakistan is a nurse-short country, so the country needs steps for enhancing the number of nurses as per the country's requirements. There is a need for a million nurses, while Pakistan has only 100,000 nurses. We need to come out of the prism of our personal gains."
Addressing the closing ceremony, Vice Chancellor RMU Prof Muhammad Umar said the conference gave voice to the stakeholders and generated a healthy dialogue on family medicine. Chairman APPNA-MERIT Dr Shahid Rafique
Besides, participants from Pakistan, including vice chancellors and faculty members of medical universities and colleges, representatives from federal and provincial health ministries, representatives of regulatory bodies, and other stakeholders shed light on family medicine programmes already established in Pakistan.