'Full preparedness needed to fight coronavirus'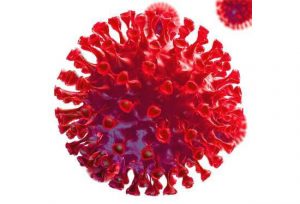 By Mukhtar Alam
KARACHI: At a time when the Sindh government has moved for a partial lockdown in the province in the wake of fast spread of coronavirus (Covid-19), experts have stressed the need for invigorating available healthcare facilities in the public sector as well as making people change their lifestyle and act responsibly in order to combat the pandemic onslaught, which is feared to move to its severe phase for long — courtesy "the non-scientific" handling of international travelers by relevant authorities at the country's airports and land-entry points.
Sindh, which has already reported the largest number of Covid-19 cases in the country, including a good number of contact cases, is apprehending manifold increase in such cases in the coming days. Health authorities on February 26 confirmed the presence of coronavirus in a resident of Sindh who arrived in Karachi by airplane from Iran, following which more such cases were reported on different days, taking the tally of corona infected people across the province to 245 by March 19.
Addressing a press conference in Karachi on March 16, Sindh Chief Minister Syed Murad Ali Shah apprehended that coronavirus cases could increase in the coming days, saying though the government was taking the necessary measures to contain the virus.
"People will have to adopt volunteer isolation, as this is the only solution to contain coronavirus," he said. According to him, those found infected with coronavirus in Sindh included those who had traveled to Syria, Iraq, Saudi Arabia, Iran, Qatar, and other virus affected countries. He said that there were five or so cases of local transmission (contracted due to contact with the people infected with Covid-19 abroad).
During his interaction with the media, the chief minister said that returning pilgrims were not properly isolated at the Taftan border quarantine site, as both the suspected and healthier travelers were kept together at the same place or tent.
Separately, a spokesman for the Sindh government remarked that it was a joke in the name of quarantine at Taftan since the people returning from Iran were transported to Sindh in an ill-advised manner that led to the spread of the virus.
Earlier, Sindh had declared the closure of all educational institutions in the province until March 30, which was later extended up to May 31. On March 17, the government ordered that all shopping malls and restaurants will remain closed for a period of 15 days starting March 18 while imposing Section 144 at beaches and parks across the province. Besides, intercity bus services were suspended and government offices were closed for two weeks with effect from March 19.
The government has also closed the educational process in madrassahs and training institutions, besides banning marriage functions in halls and clubs and restricting all kinds of public gatherings including those at shrines of saints across the province.
The World Health Organisation (WHO) declared the global coronavirus crisis a pandemic on March 11, saying it's still not too late to take action. Originating from Wuhan city of China, the virus has claimed over 9,000 lives across the planet with more than 217,000 infections reported as of March 19.
Sukkur labor colony
In the meantime, the Sindh government has started work for the conversion of one block of Labour Colony in Sukkur into the hospital to respond to any possible surge in corona cases in the province. The government has already established isolation and treatment facilities in its tertiary health care facilities across the province, where the virus-positive cases are given care, said an official source, adding that measures were also taken to ensure availability of corona test kits and other equipment including ventilators in adequate numbers.
The government has also decided to get the coronavirus infected pilgrims admitted in quarantine centers with the provision of ration and other fundamental things, besides distributing soaps and hand sanitizers in rural areas.
Experts reached by this scribe vis-à-vis corona crisis apprehended that Sindh province, as well as the country, could witness out of proportion increase in corona cases in the weeks to come. They said in such a situation, the community, as well as physicians and health managers, should not sit idle, rather they should take the corona challenge as "a window of opportunity", while "the virus is here to stay for long".
They stressed the need for fully activating the available public health settings and enhancing their capacity under different heads. "We need to have both the sophisticated machines and trained personnel instead of sitting complacently after taking some ad-hoc measures," commented one of the experts.
Senior microbiologist and President Pakistan Society for Microbiology Prof Dr. Shahana Urooj Kazmi said that the current coronavirus crisis was a "blessing in disguise".
"The kind of measures that WHO, Centre for Disease Control and Prevention (CDC), as well as our 'weak healthcare setup' have been recommending will not only help us to control corona related morbidity and mortality but many other communicable diseases including diarrhea, respiratory tract infection, etc could also be prevented."
Year-round surveillance
According to her, more than 60% of prevailing infectious diseases are viral in nature and the majority are vector-borne, which transmit through animals, mosquitoes, ticks, mites, flies, etc. "Corona, common cold, flu, and many other infectious diseases are here to stay…We, therefore, need to make concrete and long term efforts to enhance our capacity for handling such emergency situations by conducting year-round surveillance of all types of infections and the sources of such infections," she added.
"Surveillance of our capacity to have trained medical and paramedical staff, isolation facilities, logistic requirements, medicines, medical equipment, and ventilators, etc should also be ensured," she added.
However, Prof Kazmi reminded that the most important among the corrective measures were creating awareness about such disastrous situations. "This will help us prepare to manage the crisis without creating much panic. We have to think seriously whether the speed of spread of novel coronavirus and a huge number of deaths in Italy, Iran, Korea, Spain, etc was the result of ill-preparedness or there are some factors related to higher susceptibility, aging population or inappropriate handling of the situation," she said.
"Current results of testing in Sindh and other cities are very disturbing. It seems that people coming from Iran have infected each other as they were quarantined as a crowd and not as individuals at the Taftan border."
She added since a prospective infected person can shed virus for five days before symptoms appear, they may have infected many more when they were transferred to Sukkur.
"We are very vulnerable due to our porous borders with Iran, China, Afghanistan, and India but we are very weak owing to lack of monitoring system. The imported coronavirus cases if not kept in isolation and properly monitored will lead to the sudden increase in such cases, she warned and hoped that the wake-up call should be taken seriously to make sustainable arrangements to face future disasters.
Executive Director of Jinnah Postgraduate Medical Centre, Dr. Seemin Jamali, speaking in the context of her hospital, the biggest public sector tertiary health care facility in Sindh, said: "We have taken it as a challenge and done a lot to let this period pass in peace. We are modifying things on a daily basis and have vacated a whole block for such patients." Talking about doctors and paramedical staff, she said that the juniors were being motivated on a daily basis.
Weak in money
Replying to a question, Dr. Jamali said that the government health facilities are pretty good as far as the availability of trained staff is concerned, but they are weak in money. "They need a lot of equipment and financial aid."
On the other hand, Dr. Naseem Salahauddin, Head of Infectious Diseases Department at the Indus Hospital, Karachi, said: "We need to pull ourselves together and face the challenge". She remarked that the Sindh government has been proactive for coronavirus but said the authorities must also pay attention to the province's hygiene and take up all infectious diseases issues seriously. She said the people also need to change their habits and act responsibly in the wake of the pandemic.
Dr. S M Qaisar Sajjad, Secretary-General, Pakistan Medical Association (Centre), said that doctors' community was fully alert to the coronavirus situation in the country and despite constraints, they were examining the patients by putting their lives at risk.
"PMA salutes the doctors who are serving the nation," he said, adding that they could not examine the infected patients without touching them, which poses a risk of acquiring coronavirus for doctors also.
"Doctors should use preventatives like gloves, masks, and sanitizers," he said. He also suggested closure of routine out-patient departments and elective surgeries at public and private hospitals, while the patients with symptoms of coronavirus should be taken and treated at all hospitals.
Separately, Pakistan Paediatric Association, Sindh, held a meeting of experts to discuss the Covid-19 issue, which noted that the viral disease had all potential characteristics to cause a pandemic in Sindh. "Globally, elderly people with co-morbid are mainly being affected. There is no definitive treatment to date while some vaccines are in the early phase of the trial."
The meeting endorsed preventive measures, like hand hygiene, a distance of one meter from a suspected case, wearing a surgical mask while dealing with a suspected or a confirmed case of Covid-19, avoiding over-crowded areas. However, the experts expressed reservations over the improper process of screening passengers at the airports, saying the government should take urgent measures to rectify the situation.