New building for DPT programme in University of Karachi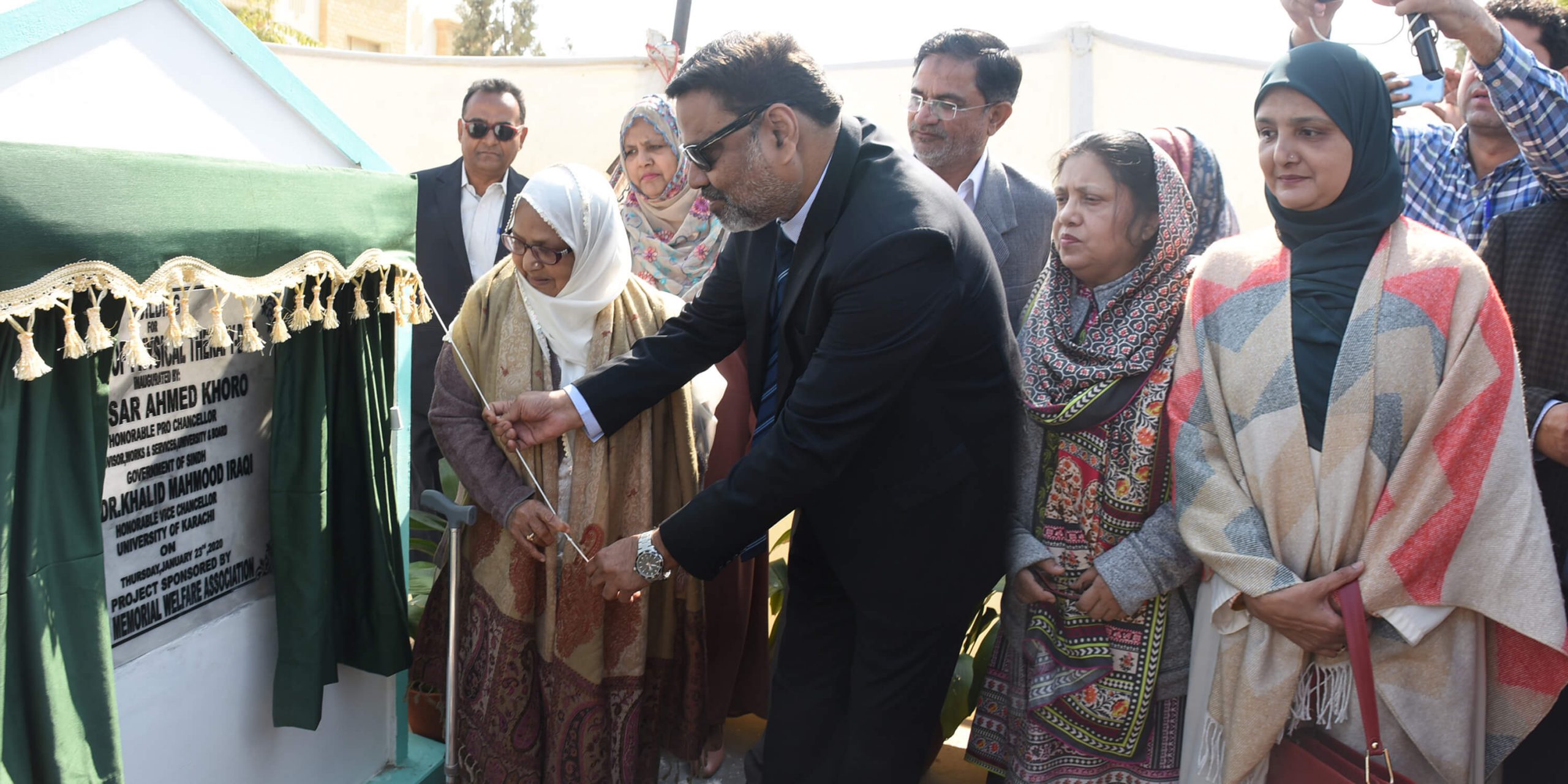 By Our Correspondent
KARACHI: The University of Karachi held a ceremony to mark the launch of construction of a new building for its Doctor of Physical Therapy (DPT) programme, recently.
The event was held at the site of the proposed building, next to Dr M Ajmal Khan Institute of Sustainable Halophyte Utilisation, at KU campus in the presence of Vice Chancellor Prof Dr Khalid Mahmood Iraqi and representatives of Aftab Memorial Welfare Association (Amwa), which will provide finances for the project.
The gathering was told that the new building for DPT programme was required as the existing building did not have much space to facilitate a large number of students. The enrollment in DPT classes has increased significantly during the last three years, said Dr Basit Ansari, the chair of KU Physical Therapy Department, mentioning that the university has witnessed considerable demand for admission in the discipline. Dr Ansari informed the audience that the DPT's new building would be completed in one and a half years.
Joint Secretary of Amwa, Dr Imrana Begum, observed that there was an increase in health-related issues in the country, saying the government alone cannot ensure meeting the challenge and providing due facilities to the general public. However, civil society members and philanthropists can also play an important role in bringing betterment in society, she added.
Dr Imrana highlighted that owing to lack of awareness and education, physical therapy education and physical therapists are not taken seriously. "Qualified specialists, trained paramedic staff and standard laboratories are essential for providing better health facilities and combating against diseases," she added.
Amwa Vice President Engineer Shahi-ul-Hassan, who will also supervise the construction work, said that soil testing and the first draft of the DPT building map has already been completed.
KU Vice Chancellor Professor Dr Khalid Iraqi said that with the passage of time challenges have increased in the professional fields and so the scope of professional degrees. "Demands of professional physical therapists will further increase in coming years, while the students with professional degrees and work experience will be able to gr