Study reveals factors for anemia in pregnant women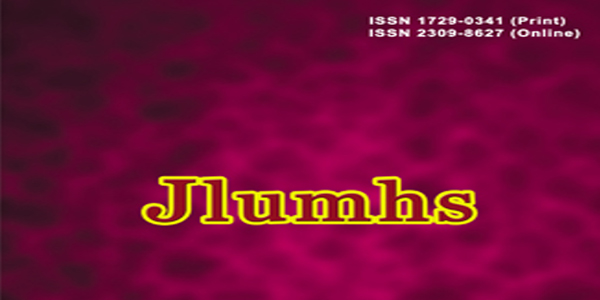 By Yusra Irfan:
KARACHI: A descriptive observational study was conducted among the pregnant women attending outpatient department (OPD) at Obstetrics and Gynecology Unit II of Liaquat University of Medical and Health Sciences (LUMHS), Jamshoro.
Revealing the contributing factors of antenatal anemia, the study observed that non-nutritious substances such as pan, chalia, pica of mud, etc used by the pregnant women result in iron-deficiency anemia among them. However, worm infestation is also the common reason of anemia in pregnant women, it added.
Anemia in pregnancy is most common worldwide which leads to maternal and fetal complications. According to WHO, prevalence of anemia 51% is seen in developing countries, whereas about 14% in developed countries. In Pakistan, about 26% population of pregnant women are anemic in urban areas and 47% in rural areas. Globally, 50% of maternal deaths due to anemia are reported from Asian countries.
The researchers said that main causes of anemia during pregnancy are iron and folate deficiencies, which are resulted from improper nutritional habits. Anemia may also be caused by many systemic disorders like cardiac, renal, lungs diseases and hemoglobinopathesis, but such anemic patients were excluded from the study.
The researchers checked the recent reports of pregnant women who visited the OPD of LUMHS Jamshoro for checkups from July to December, 2017. The patients with hemoglobin % of less than 11 gm/dl were considered anemic according to WHO definitions and thus included in the study. Data was collected by a pre-designed questionnaire from 131 anemic pregnant women between the ages of 18-41 with singleton pregnancies (one child at one birth) whether primigravida (1st time pregnancy) or multigravida (2nd time pregnancy) in their 2nd or 3rd trimester. The results were characterised and associated with age, parity (no. of births), educational status of women, their antenatal booking status and nutritional factors.
It was found out that mostly pregnant women presented anemia between the age group of 26-33 years (43.5%). According to educational status, the number of uneducated population i.e. 58 women (44.3%) was more as compared to educated women i.e. three women with only secondary education (2.3%).
However, it was observed that anemia was more prevalent among multigravidas. It was also studied that 93% women were non-vegetarian taking any type of meat and only 7% were vegetarian in which 51% were mostly taking chicken, secondary red meat and rarely fish. Chicken was found to be the common reason for anemia. Regarding the non-nutritious diet 60% of study population was habitual of chewing pan and chalia, which contains tobacco and other harmful substances dangerous for both mother and fetus. The use of mud during pregnancy is not uncommon and such women are prone to iron deficiency anemia and may acquire worm infestation.
The researchers noted that general focus should be to strengthen the antenatal clinics in primary, secondary and tertiary health care systems to provide detailed awareness about dietary habits, importance of antenatal booking, taking iron and folate supplements.
Authors of the study comprised Dr Naheed Parveen, Dr Farhana Shaikh, Dr Erum Siddiqui and Dr Madiha Abbasi of LUMHS, who noted that there should be screening programmes for anemia, besides launching awareness campaign with the active participation of locals.