Coronavirus claims life of first physician in Sindh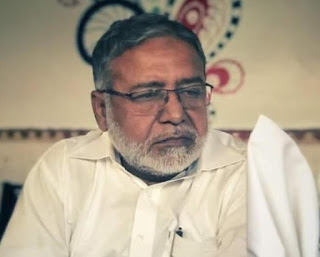 By Mukhtar Alam:
Dr Abdul Qadir Soomro became the first physician from Sindh to become a casualty of coronavirus (COVID-19) as he passed away at the isolation centre of the Indus Hospital, Karachi, on April 6. He was 64.
He had been on life support for the last several days after having contracted coronavirus while treating his patients in the Gulsahn-e-Hadeed. In their separate messages, the Sindh Chief Minsiter, Syed Murad Ali Shah, and the Sindh Health Minister, Dr Azra Fazal Pechuho, stated that they were deeply grieved over the demise of Dr Abdul Qadir Soomro.
The Chief Minister recognized that the deceased healthcare professional was one of the frontline doctors facing the corona pandemic.
Having done MBBS from the Chandka Medical College Larkana, Dr Abdul Qadir Soomro specialized in dermatology before starting his practice. A former chief medical officer (CMO) of the Pakistan Steel Mills, he was actively involved in the establishment of charity health facilities in Sindh.