Sindh government urged to increase Coronavirus testing facilities
By Mukhtar Alam:
The overall rate of Coronavirus (COVID-19) pandemic in Sindh was 9.50% on March 28 as compared to 9.43% the previous day while there was no change in the Sukkur pilgrims which stood at 7.76%.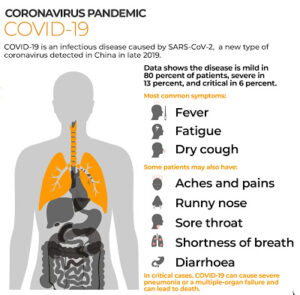 People have been somewhat relieved to see the rate of infection getting flattened during the last couple of days.
In order to gain greater public confidence and support it has been suggested to the health data providers in Sindh to also provide details of 131 local transmission cases in Karachi as people will like to know if these new cases in question have been associated with the infected people coming from Iran or they contacted the infection through neutral persons, general crowd, workplace, market and transports.
It's also being felt that now the time has come to observe scientific and convincing approach, otherwise, any prolonged lockdown may backfire. It's being pointed out that there may be no use of turning the majority of the population into a lot of needy people, particularly as they don't have any dignified mechanism to address social issues from hunger to health.
The Sindh health department has tested 4,810 people for Coronavirus (COVID-19) pandemic across the province since February 26 according to official sources, as on March 28. As such on average 150 patients per day were tested for Coronavirus, who reported at any of the dozen or so designated centres availing free kits from the health department or any other setting.
And if we conservatively consider the population of Sindh to be around 55million, then the coverage rate comes as 27 people per ten million, which appears very nominal to have any practicable picture or trend of the infection.
Here one could argue that the tests carried out by private sector units and a couple of public sector units using non-governmental kits are not included in the official list as either government takes the positive tested counts from them and not those which are negative.
But at the same time, it should be kept in mind that such units cannot afford to conduct such tests extensively as they have limited machines and expertise/technical hands including the specially trained hands that draw samples from patients for Coronavirus testing purpose
On the other hand, at present about 1,100 tests (half of it done by private sector facilities) ever day were taking place according to the Punjab health minister.
If Punjab's population is thought to be around 110 million then it can be said that about 100 people per day are being tested/day every 10 million people though the province is a late starter in the context of Coronavirus.
The Government of Sindh is being urged to increase its assessing capacity/number of tests/per day while the authorities have been claiming that they were keen to overcome the shortcomings during the lockdown/partial curfew days.
With the pandemic having wreaked havoc all over the world, the fear is growing among the masses and people wonder why more tests are not being carried out. At the moment only a few hospitals are doing it and they only report only the positive cases.
The other day it was being claimed that the federal, as well as the provincial governments, were capable of preparing corona test kits indigenously. Probably PCRs and deployment of resources and trained manpower for an extended period seem to be the real issues.
If they find it plausible not to test neutral population, they should come up with the notion that virus was being found among foreign travellers (who could not be detained in the initial days of the crisis) and their family members/contacts only and the general population is still not at the risk to an alarming extent.
It has been generally agreed that lockdown/curfew can prove a time buying only if the government does not move in a scientific way. The task force needs to be broadened, involving more and more experts, like microbiologist, haematologists and infectious disease experts and other seniors from the public sector institutions. Engaging the universities for any meaningful exercise is another option yet to be tried.
Coronavirus Chronology
February 26: Pakistan reported its first two cases of Coronavirus positive (Total-1,408, with 11 deaths)
February 26: Sindh reported the first positive case (Tally-469 cases, with one death)
February 26: Gilgit Baltistan reported first case (Tally-107, with one death)
March 10: Balochistan reported first case (Tally-133, with one death)
March 14: Islamabad Capital Territory reported its first case (Tally-39)
March 15: Punjab reported the first corona patient (Tally-490, with five deaths)
March 16: Khyber-Pakhtoonkhwa reported its first case (Tally 180, with three deaths)
March 18: Pakistan reported the first two corona related deaths
March 18: Azad Kashmir reported its first corona case (Tally 02).