SIUT opens breast cancer ward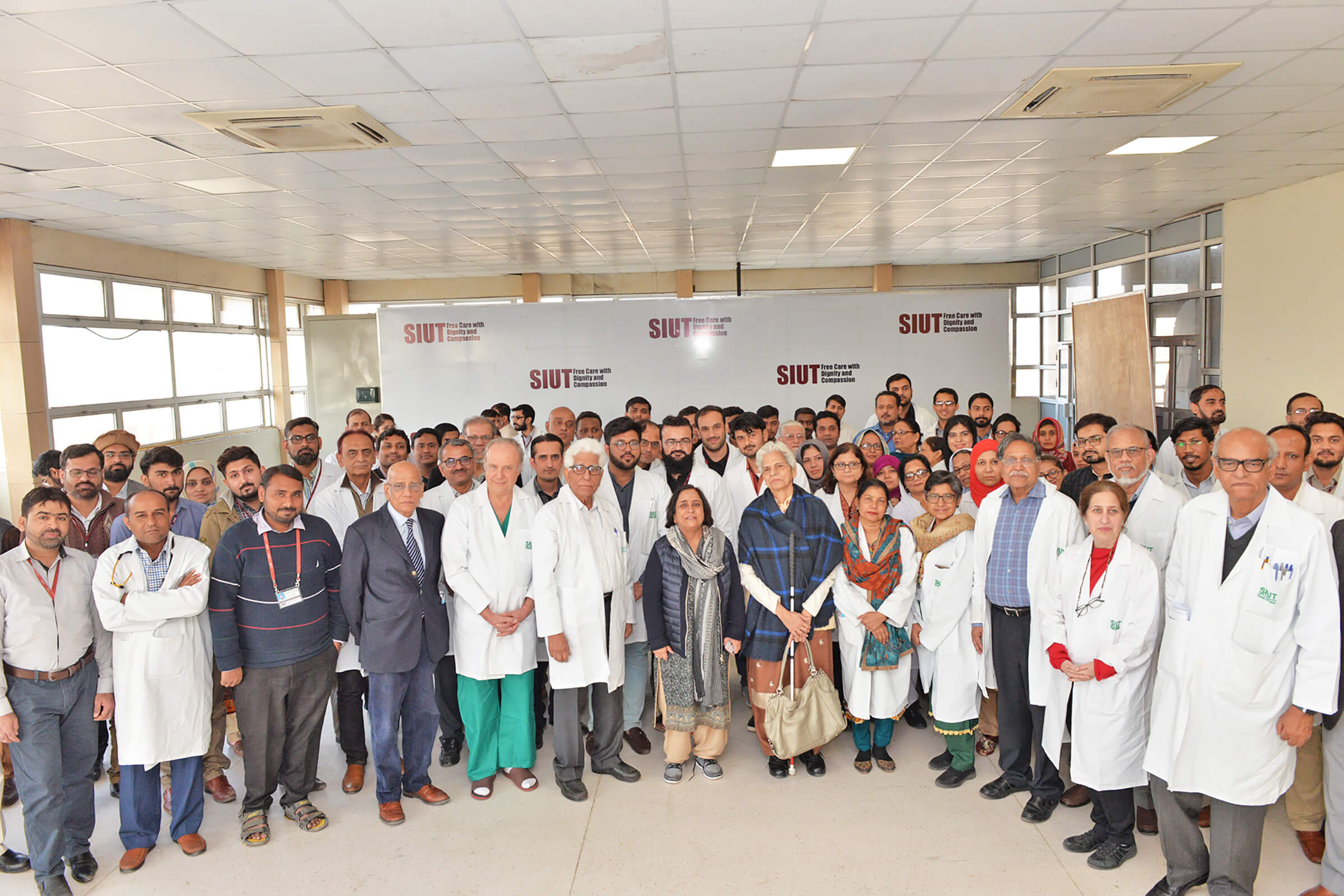 By Our Correspondent
KARACHI: Sindh Minister for Health Dr. Azra Fazal Pechuho recently performed the inauguration of a breast cancer ward at the Sindh Institute of Urology and Transplantation (SIUT) while showing concern over the rising number of breast cancer patients in the country.
"By setting up the ward SIUT is now in a position to attend breast cancer patients reporting to its out-door patient facilities," said communication of the institute.
During the ceremony, Dr. Pechuho was given a presentation about the occurrence of breast cancer cases and treatment options in the country. She was told that the prevalence rate in Pakistan happens to be one of the highest in Asian countries.
The minister along with SIUT Director Prof Dr. Adeebul Hasan Rizvi and other senior staff members went around various sections of the cancer ward and saw the available facilities.
Dr. Bushra Sheerazi, the in-charge of the newly established ward, said that breast cancer was posing a great threat to the female population of the country. "Referring to an estimate, she said one in nine women in Pakistan suffers from the ailment."
The SIUT authorities said that the institute now plans to enhance its activities by increasing the number of out-door patient facilities, besides performing surgeries, and carrying out radiology and pathology tests and treatment. The department will also enhance genetic testing in the days to come, they added.
Speaking on the occasion, Dr. Pechuho lauded the services the SIUT has been providing to the society at large for over the past four decades under the leadership of Prof Rizvi. She assured that all steps would be taken to provide relief to the affected population.
In his address, Prof Rizvi presented the transformation and achievements of the SIUT during the past decades.
Meanwhile, the SIUT became the first public sector hospital opening its own robot facility along with the 3-dimensional laparoscopic unit to provide state-of-the-art and best surgical facilities to its patients, according to another communication of the institute. "The robot is in the process of installation."
It said that noted entrepreneur and philanthropist Bashir Dawood inaugurated the project which has been dedicated to late banker Kasim Parekh, who used to be a family friend of Mr Dawood. "An amount of Rs450 million has been donated by the philanthropist towards the establishment of the robotic facility."
The SIUT has a well-structured surgical program comprising experienced surgeons in the field of robotic surgery for urological disorders, added the SIUT press release highlighting the salient features of the new surgery unit.
"The three-dimension surgery facility which will do away with the conventional open surgery will provide relief to patients with less pain, less loss of blood, less risk of infection, shorter hospital stays and above all quicker recovery time."
Speaking at the opening ceremony, Mr. Dawood also pledged a donation of one billion rupees to the SIUT for building children and cardiac hospital.