MALC marks World Leprosy Day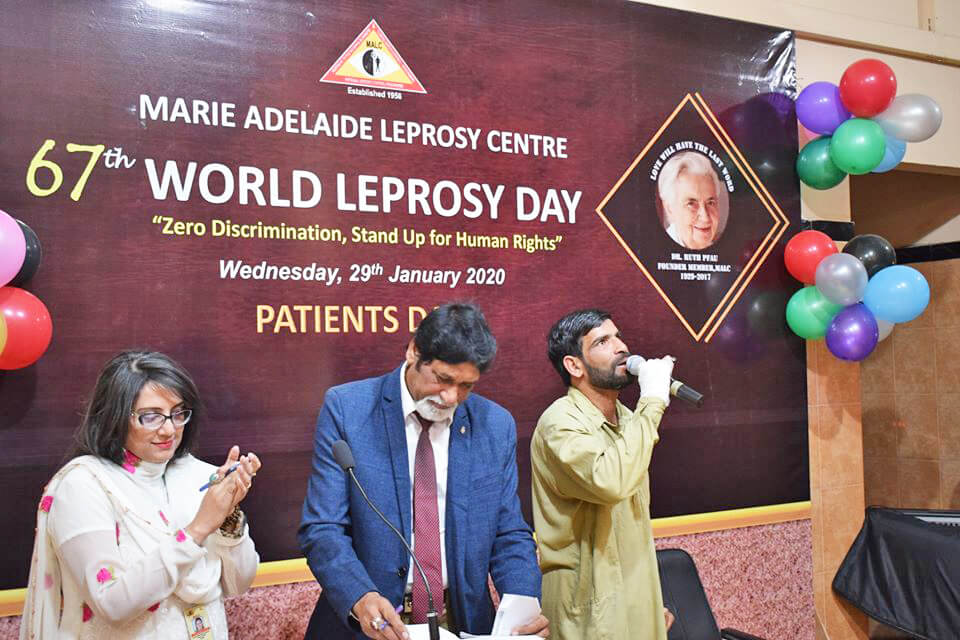 By Our Correspondent
KARACHI: Marie Adelaide Leprosy Centre (MALC) held various events on different days and interacted with the media persons in Karachi in connection with the World Leprosy Day (WLD) 2020, which fell on the last Sunday of January — highlighting the efforts made towards eradication of leprosy and rehabilitation of the people having developed the skin disorder in them across the country.
Speakers at the MALC events, including its Chief Executive Officer Mervyn Lobo and Director Training Dr Ali Murtaza, maintained that leprosy situation in Pakistan was encouraging. "The new leprosy cases are less than one per cent in every 100,000 people; patients under treatment are less than one in every 10,000; disability ratio is less than one in 100,000, and among children cases disability rate is almost nil," they said.
Participants of WLD programmes were told that 342 new leprosy cases were registered all over Pakistan in 2018. "Sindh has the largest number of such patients by reporting 143 new cases, while Karachi accounted for 59% followed by Khyber Pukhtunkhwas, 11% and Punjab, 9%."
Dr Ali Murtaza informed this scribe that patients' data for 2019 will be available soon, as MALC has been finalising the figures in Sindh and Balochistan, while a separate body was compiling data of Punjab and Khyber Pukhtunkhwa provinces.
Replying to a question, he said that the trend of reporting new leprosy cases has gradually decreased in years, but managing the treatment progression among the infected persons always remained a big challenge. "MALC has a dedicated 70-bed hospital for the leprous, 90% of which remain occupied as most of the treated patients report back due to relapse of the disease owing to social stigma, poor economic and living conditions."
According to Dr Murtaza, World Health Organisation's (WHO's) strategy for 2016-2020 has laid emphasis on three targets, i.e. zero transmission, zero disability in children cases and zero discrimination. "The key to zero disability is early detection and treatment," he said, adding that leprosy can be treated by multi-drug therapy in six to 12 months' time depending on its type.
CEO Mervyn Lobo said that so far 58,490 cases had been registered across the country, of which 99% received treatment. MALC — a philanthropy and governmental grant-based private sector institution — was started under the leadership of Dr Ruth Pfau of Germany, and it has been working to eliminate leprosy from Pakistan for the last 60 years.
The two speakers further noted that there has been a decline in new cases after leprosy control measures, but it has been at a very slow pace. "There is a dire need to create public awareness to minimise the burden of this disease."