Sindh CM stresses on social distancing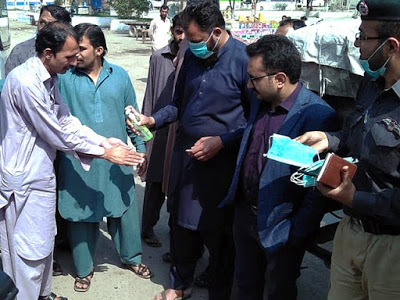 By Mukhtar Alam:
The Sindh Chief Minister, Syed Murad Ali Shah, in a video messaged released on April 5, stressed that social distancing was the only way to contain coronavirus and he appealed to the masses that they should cooperate with the government during the lockdown till April 14 as announced by the government.
Speaking about the management of people infected with coronavirus, Murad Ali Shah revealed that 380 of the active cases, with no or mild symptoms, have been isolated in their homes, while 224 were being treated in the government-run isolation facilities and another 139 in different hospitals.
Moreover, he continued, government has constituted rapid response teams which deal with the pandemic in every district of the province. These teams have been tasked to identify corona patients and examine other suspected cases linked to him or her also, he mentioned, adding that all patients get equal attention and treatment from the government doctors, irrespective of the fact that they are at home or in a hospital.
He noted that if the disease spreads in katchi abadis (slum areas), it will be very difficult to contain the disease there, as such localities are thickly populated, while people in many cases live in a single room.